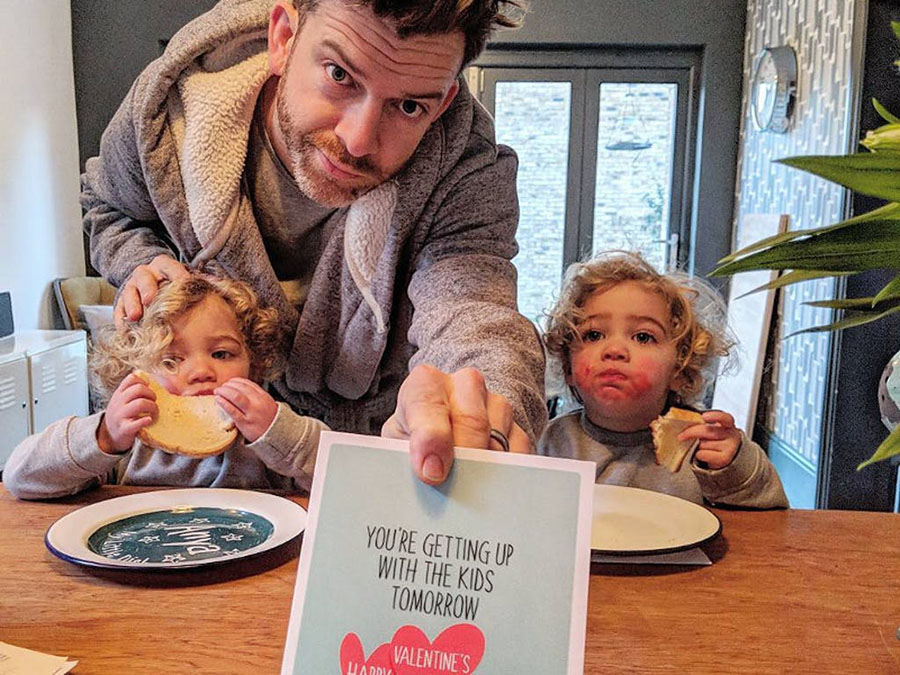 Svi se slažu da je roditeljstvo jako uzbudljivo iskustvo. Dani ispunjeni smehom, bezbrižnom igrom, golicanjem, pomažu u borbi protiv neprospavanih noći i raznih nezgoda koje umeju da zadese roditelje.
Upravo ti dragoceni trenuci koji ulepšavaju život glavna su tema urnebesnih instagram profila koji će vas razveseliti.
https://instagram.com/p/BcNGv_kFVH6/?utm_source=ig_embed
1. @the.real.moms.of.insta: Realna životna iskustva roditelja koja će vas sigurno nasmejati. Gledajući ovaj profil, shvatićete kroz koliko sličnih iskustava ste i sami prošli, a sećanje na te momente će vam sigurno ulepšati dan.
2. @celestebarber: Ako je dosad niste zapratili, učinite to odmah! Ova duhovita majka rekreira fotografije poznatih, uz izuzetak fotošopa, plastičnih operacija i narcisoidnosti. Ona je sasvim obična žena, koja je sarkastičnim stilom svojih instagram fotki uspela da privuče čak 3,2 miliona pratilaca na ovoj mreži, poput pravih supermodela!
3. @father_of_daughters: Duhoviti otac koji beleži svakodnevne avanture sa decom, njihove nestašluke i ostale čari roditeljstva. Njegove fotografije su autentične i zabavne, ali ono što je privuklo veliki broj ljudi jesu iskreni opisi ispod fotografija u kojim opisuje život sa četiri ćerke i @mother_of_daughters.
4. @averageparentproblems: Realni problemi prosečnog roditelja.
5. @mylifesuckers: Jutjuberka Deva Dalporto će vas neprestano zasmejavati svojim slikama. Duhoviti citati u kombinaciji sa porodičnim fotografijama predstavljaju pravi pogodak.
6. @mayavorderstrasse: Prelepa i duhovita majka koja koristi table sa kratkim opisima situacije na slici, sa kojima se mnogi roditelji poistovećuju.
7. @aliwong: Simpatične fotografije koje obećavaju puno smeha, pravo od čuvene američke komičarke.
8. @imomsohard: Kristin and Jen vode profil koji prati veliki broj ljudi koji podržavaju realno predstavljanje roditeljstva na društvenim mrežama.
9. @the.lego.dad: Još jedan tata koji koristi slike lego igračaka umesto slika svoje porodice, ali je jednako duhovit.
10. @livefromsnacktime: Duhovite stvari koje deca pričaju ostaju zabeležene na ovom instagramu.